Multi Event is open to athletes aged U7 to U17. Fun events will be conducted for Registered U6 and Tiny Tots
Each athlete competes in all events in their age group and are awarded points with places decided by pointscore at end of competition.
- Alder Park, New Lambton - Sunday 3rd November, 2019. Hosted by Adamstown/New Lambton Little Athletics
Entries close Wednesday 30th October 2019 - NO LATE ENTRIES - Please let club know as we need to submit all entries as Centre.
The centre will also be allocated jobs and will require parental assistance.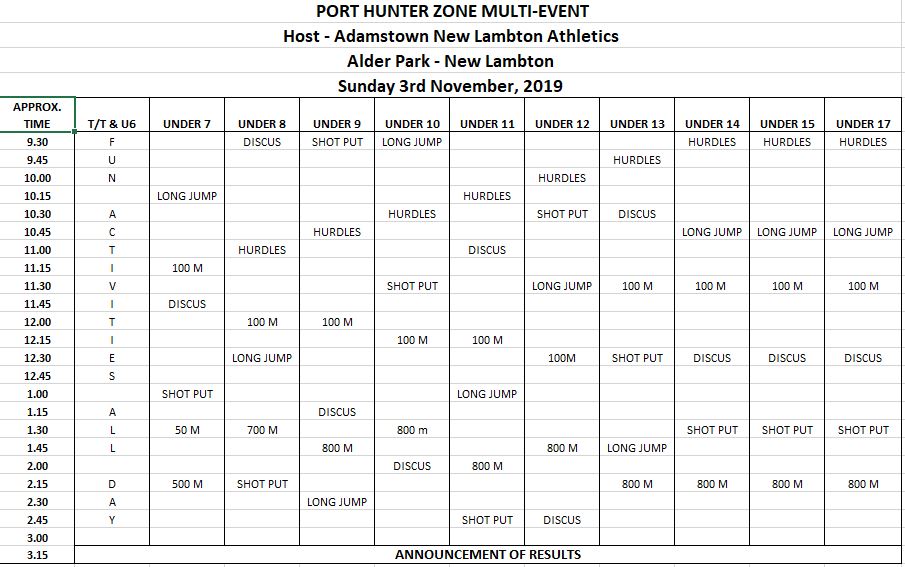 All Multi-Event athletes will be entered into a lucky prize draw for $50.00 open orders. (Two draws for girls two draws for boys). Competitors must be in attendance when draw is made to claim the prize